Whether you are a student, doctor, lawyer or professional writer, you have most probably heard of proofreading in some form because the content is an essential part of everyone's life. Writing plays a crucial role in every profession. You have to avoid typos and other grammatical errors to maintain the credibility of your work. That is where proofreading enters the scene and helps you recheck your work and edit your mistakes.
As a good writer, after crafting your blog or article and before hitting the submit button, some important questions should pop up in your mind, like is my content error-free? Proofreading is the first step to polishing your write-ups, and if you are wondering how to become an expert proofreader, then this blog is dedicated to you. We have crafted this proofreading guide and mentioned all the essential tips and techniques to enhance your editing skills. So let's dig in!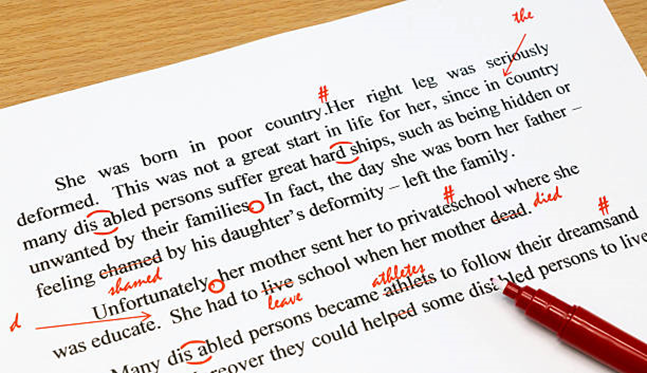 The Ultimate Proofreading Guide To Help You Become An Expert
What Is Proofreading? Let's Understand It First!
The word "proof" is a publishing term used in the past, which means early printed copy. In the past, typesetters used to put letter tiles on bigger plates to print books and copies. But before publishing a large number of copies, a proof version was sent to the editor to run a final check. Today, the idea is similar, which means rechecking any content.
In simple words, proofreading is the practice of carefully checking for errors in any written content before publishing or submitting it. It can help the writer remove any grammatical errors, spelling mistakes, and typos. It works as the last chance to look for our mistakes and edit them in any text. You can't skip the proofreading step, whether you are crafting an article, academic paper or job application. It helps in increasing the clarity and effectiveness of your writing.
Is Hiring A Proofreader The Only Option, Or Can You Do It Yourself?
If we talk about proofreading, you can do it yourself or hire an expert proofreader and editor for your work. There are pros and cons of both, such as:
Proofreading on your own can be a cost-effective option. If you believe you have exceptional writing skills, a strong command of the language, and good focus, then you can give it a try. It can be an excellent way to save time and money if you edit your work by yourself. However, hiring professionals can help you avoid any risk as they have amazing editing and reviewing skills that are difficult to match.
Getting reliable proofreading services can make editing much more effortless. Trained editors have better knowledge of different writing styles, editing techniques, and online tools and a good eye for errors. Hiring an expert if you need assistance with a long form of content is always a good idea.
An Elaborated List Of Proofreading Tips That Will Help You Catch Every Single Blunder
Check If Your Write-Up Has Any Spelling Gaffes
Spellings are one of the most important things to check during proofreading. In professional writing, there is no room for minor errors like typos or spelling errors. If you think that you are bad at spelling, you can use a spell checker or a dictionary. Read every single word with focus and check their spellings individually. Apart from spelling, you can also get confused with homonyms, words with the same pronunciation but different spellings. For example, their and there or accept and except.
Don't Let The Wrong Punctuations Slip By
Punctuation is vital to add to your proofreading checklist as it helps to convey clear messages to the audience. If you have punctuation errors in your text, then it can change the whole meaning of your sentence. The correct use of punctuation marks can bring emotions and thoughts to a text. It can provide the audience with necessary breaks and pause to fully understand and enjoy the reading process.
When proofreading any document, one important thing that an editor should keep in focus is the appropriate use of punctuation marks. If you want to build the interest of readers and the flow of your content, then mark the punctuation errors and edit them efficiently. Here is an example that tells the importance of the correct use of punctuation marks.
Example:
Today we will learn how to cut and paste kids.
Today we will learn how to cut and paste, kids.
Give Your Eyes & Mind Some Rest Before Proofreading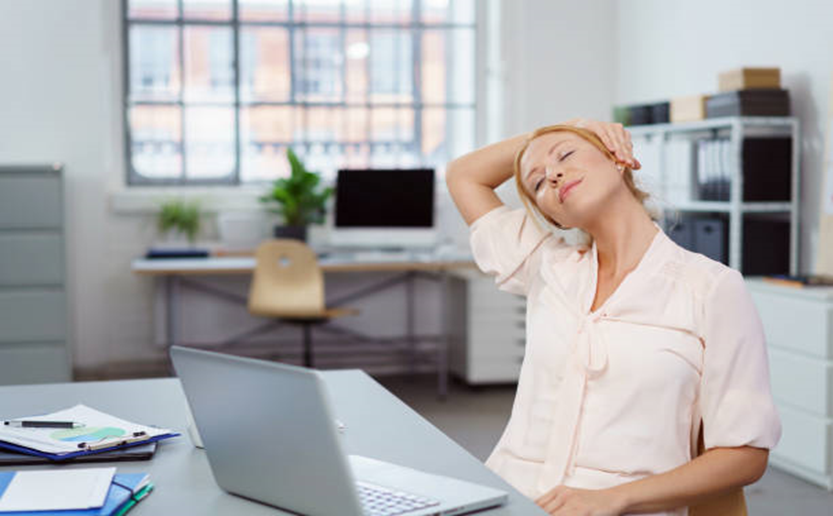 Another essential tip is to take a break in your proofreading process. It is tough to maintain focus in the long term for any individual. After you finish writing a piece of content, don't start to proofread it right away. You need a little time to forget about the topic and your content. Returning after a break with a fresh mind makes it easier to examine your text as a reader. It will help you spot the mistakes much more easily, and you will focus on errors, not the meaning. Long breaks allow you to be more analytical and view the content with a fresh pair of eyes.
Reading Out Your Content In A Loud Voice Can Do Wonders While Reviewing
Reading your text out loud is a great tip to ensure error-free content. It allows the writer to check errors more effectively and become more engaged with the content.
When you read any text in a loud voice, it gives you a better understanding of the content flow, allowing you to check any confusing sentences or complex words that can affect the readability. This tip can help the proofreader in catching grammar errors, typos, punctuation problems and, most importantly, issues with the readability of the content.
Create Small Editing Checkpoints So You Don't Feel Exhausted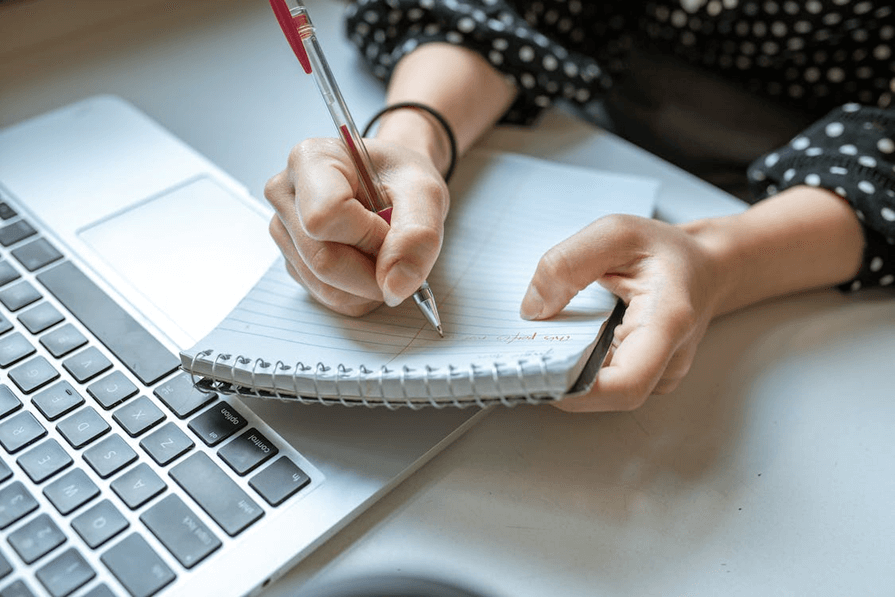 Putting your text into smaller chunks is a great technique to make proofreading more manageable. Focus and read each part carefully. Then, have a quick short break before you start working on the next section. This approach assists you in giving more concentration on every part of writing effectively. If you are proofreading a large document like a research paper or thesis, then you can use this technique.
Most Editors Highly Recommend The Backwards Reading Approach
It might sound weird, but this editing and rechecking method is beneficial for finding spelling errors because it helps in building your attention on every word individually. Start reading from the last words of your document and follow every word until you reach the first word of your text. While you are following the backwards reading technique, you will not miss any words due to the flow of the sentences, and you will focus on the grammar, not the content and its meaning. Many professional proofreaders follow this great technique to upgrade their writing.
Get A Printed Hard Copy In Your Hand For More Convenient Proofreading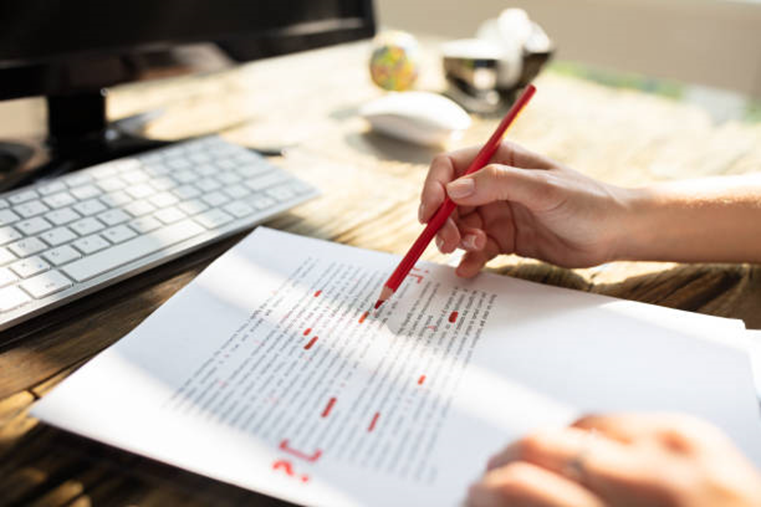 If you are working on a long piece of text, then printing out and proofreading on hard copy is a good idea. Your eyes are unlikely to get tired while reviewing the content in a physical form compared to looking at the computer screen for hours. You will be amazed to see errors that you will find on a hard copy than on a laptop screen.
Getting Someone Else To Double Check Your Content Can Minimize Errors
A fresh set of eyes can help in catching more errors and mistakes. Whether you are a beginner or a professional writer, we all can make mistakes and miss things while writing. If you are overwhelmed by the reviewing process, then you can ask any other individual to do the job for you. Friends, family, or colleagues can help you with proofreading. They can give their own suggestions about the content. Having someone else read your content makes it easier to find tone and consistency issues.
Proofreading Demands A Calm And Peaceful Environment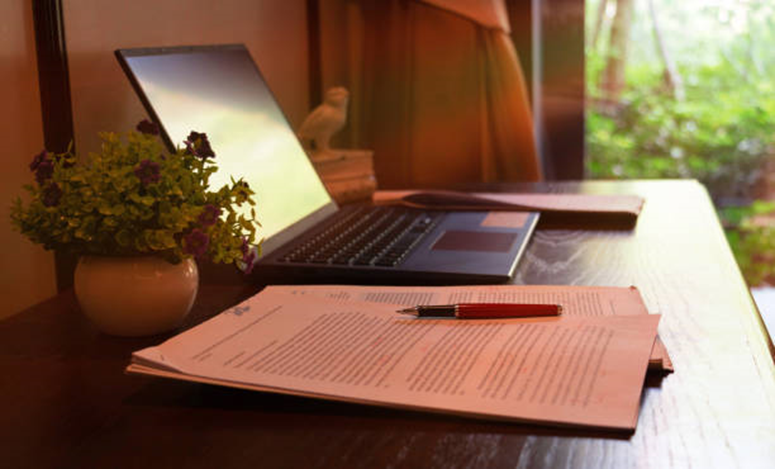 It is challenging to proofread and edit any writing form without focus and concentration. The most important key to proofreading, like an expert, is reviewing your work in a quiet and peaceful place to avoid distractions and build your interest. Whether it's a blog or research paper, reading it in isolation can boost your focus. Editing the content while sitting in front of a TV is like eating the peel instead of the fruit; pointless.
A Good Proofreader Maintains A List Of Their Weak Points
Proofreading on a regular basis can assist in finding your own weaknesses and strengths. One smart tip is to note down the common mistakes you make in your writing. Checking them repeatedly in your text can help you avoid those mistakes during the writing process. Keep grammar rules and style guides at hand as you review the content. Over time you will become an excellent proofreader with immaculate writing abilities.
Review Your Content In Different Formats
It is challenging to look for errors when you are reading your draft from a bright screen. Looking at the same file in the same format, location, and context can leave you with a blank mind while editing your document. To catch mistakes, you need to change your format and perspective. Try different font sizes, colors or styles of your text. This can be a good tip to find blunders in your writing with maximum accuracy.
Online Proofreading Tools Can Simplify The Editing Process
Apart from reviewing your document multiple times, utilizing online tools and spell checkers is also a great tip for proofreading like an expert. There are various advantages of utilizing online tools, such as time-saving, accuracy and more. For beginners, online proofreading tools can assist in fixing any grammatical errors effortlessly and quickly. In addition, they also provide feedback to enhance the overall quality of your content. Using tools such as Grammarly helps in decreasing embarrassing errors like incorrect spelling or sentence structure which can go unnoticed by the human eye.
Do Not Proofread Your Content In A Hurry
As a proofreader and editor, one of the most vital elements is to have good time management. A good editor checklist should include the time allotted for every part of the document. Having an organized framework and layout with a checklist ensures that nothing is missed or left when proofreading the text.
One smart way to efficiently save time is to use online tools. But you should not depend solely on these online programs and allot proper time for proofreading. Start early so you can have enough time to review your draft multiple times. Proofreading done in a hurry is likely to leave behind lots of mistakes.
Some Mistakes Stay Hidden Until You Read The Content Twice
The proofreader is responsible for ensuring that every word and sentence of the writing flows logically and is understandable. Conduct several reviewing sessions on your text. It is a great tip that you should keep in your mind. Make sure all SEO techniques are present and the content is easy to read for the audience. People prefer hiring a professional because they view each piece of content with a fresh perspective. Sometimes you catch an error that was missed in the first editing cycle.
Do Not Lose Track Of Your Editing Progress
An important tip to save time and effort is to track your editing progress. To avoid re-evaluating sections of your document, you can use a blank sheet to cover the reviewed text. This keeps your attention from shifting. Mark the punctuation edits, circle spelling errors, and highlight major changes to track your progress.
Becoming Too Reliant On Online Tools Is A Bit Risky
While online grammar checkers and spell checkers are of great help, it is not a good approach to depend on them entirely. Online tools like Grammarly catch nearly 85% of mistakes, leaving rest to the proofreader. Spell checkers, in most cases, don't pick small mistakes such as homonyms or incorrect words. If your text has jargon, online proofreading tools can misunderstand them, and it would be hard to check for errors.
Collaborative Proofreading Is The Key To Successful Editing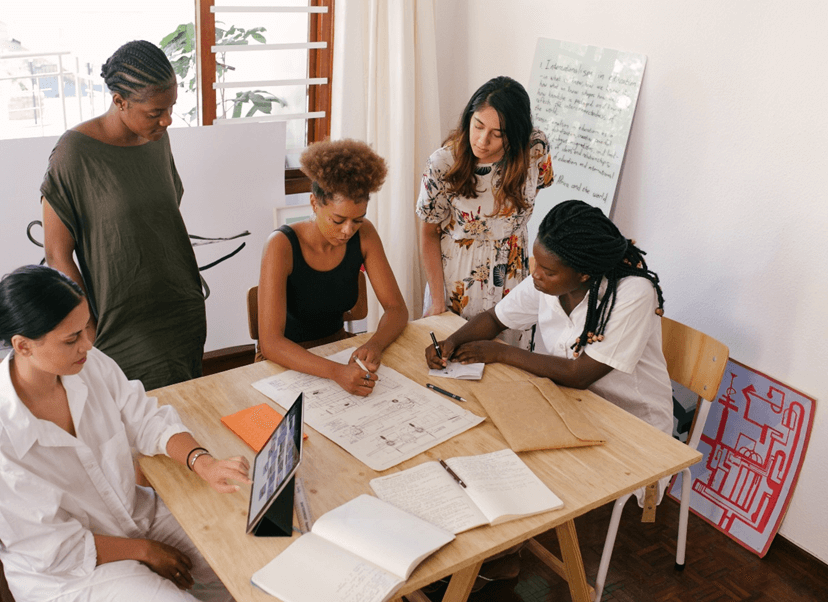 When a group of writers and editors invest their time and efforts in a single document, they catch more errors than a single person would. When you try to proofread and edit yourself, your mind gets blank from reading the same words repeatedly. Collaborative proofreading can be a good way to give a new life to your content by improving the gap in clarity and other common mistakes.
It Is Hard To Match The Expertise Of A Professional Editor
If you have used all the tips and techniques present in your proofreading checklist, but you are not confident about the accuracy and quality of your work, then hiring a professional is the best bet for you. Proofreading is essential for known authors, writers and business owners, but they barely have time to review their content. Online proofreading services can be your savior in such a scenario. You can hire our experts to polish your content and make it look flawless.
Some Important Reasons Why Proofreading Is Considered Highly Essential
Helps In Building The Interest Of The Audience
We all agree that, as readers, we lose our interest and credibility if any content has small errors. You could have presented the most unique ideas in your write-up, but if the text is filled has grammatical errors, there is a strong chance that your reader will get distracted. If you have good flow and error-free content, the audience will pay attention to your message and show interest in your work.
Maintains A Strong Image Of The Writer
People build a strong image of the writer if their content is clear, refined and straight to the point. Your writing represents your personality and brand, and you can't afford to ruin your reputation just because of some silly mistakes. One minor error can affect the views of your content, which is why proofreading is important to save you from any embarrassment.
Shows That You Care About Your Audience
Proofreading shows that you care about your work and audience. It tells the reader that you have put your time and effort into communicating your idea. Whether it's an email, blog, article, resume or any form of writing, proofreading and editing shows that you are a good writer as you go the extra mile to get good end results.
Let's Conclude This Proofreading Guide
Proofreading can be a difficult task for any individual trying to do it on his own. Following the guide mentioned above, it is easier and quicker for you to proofread and craft error-free documents. By following the tips in this blog, such as taking short breaks between writing and editing, reading your work backwards, and noting down your mistakes, you can upgrade the quality of your writing and increase your chances of success.
So, take the time to proofread and edit your work, and you will be rewarded with a polished and refined final product. You can hire our proofreading services to save your time and energy. Our expert editors will scrutinize your whole draft and make it sound extremely professional in a snap of a finger.